BioBuzz celebrates Asian/Pacific American Heritage (AAPI) Month
Asian/Pacific American Heritage (AAPI) Month is celebrated annually during the month of May. It marks the celebration of Asians and Pacific Islanders in the United States. It includes people having origins from the continent of Asia and the Pacific islands of Melanesia and Polynesia. Asian Americans and Pacific Islanders have a rich culture and heritage spanning thousands of years that have shaped the modern history of the US.
AAPI Heritage commemoration was first proposed in 1977 to observe the immigration of the first Japanese to the US (May 7, 1843) and the completion of the transcontinental railroad, constructed mainly by Chinese immigrant workers (May 10, 1869). President Carter made it an annual week-long event in 1978, and eventually, President George H.W. Bush extended the proclamation to include the entire month of May.
While diversity in the US is celebrated today, we cannot forget how Asian and Pacific American people have been racially discriminated against for decades. They also feature among the populations that have been disproportionately impacted by the COVD-19 pandemic. Now, more than ever, we must work to eliminate racial inequalities in our society and in STEM fields.
BioBuzz would like to celebrate some of the invaluable contributions that our Asian and Pacific American leaders have contributed to the growth and development of the BioHealth Capital Region.
Dr. Sujuan Ba
Dr. Sujuan Ba currently serves as President and CEO of the National Foundation for Cancer Research. She is the founding President and CEO of the AIM-HI Translational Research Fund and the Founder and CEO of the Asian Fund for Cancer Research. In addition, Dr. Ba co-founded and serves as a founding board member of the Global Coalition for Adaptive Research (GCAR), the organizing body leading the global implementation of GBM AGILE, a groundbreaking adaptive clinical trial initiative designed to produce new and better treatments for glioblastoma multiforme, a fatal brain cancer.
Dr. Ba led the establishment of NFCR's annual Szent-Györgyi Prize for Progress in Cancer Research, an international prize in recognition of outstanding scientific achievement in the war against cancer. She has served continuously as co-chair of the Prize Selection Committee, consisting of leaders in academic and pharmaceutical sectors. The prize has now grown into one of the premier cancer research awards in the world.
She is also the former President of the Chinese Biopharmaceutical Association and serves on the International Consulting Committee of the China National Research Center for Translational Medicine (Shanghai). She also sits on the Scientific Advisory Boards of Medelis, Inc. (Fountain Hills, Arizona) and Immunicom Inc. (San Diego).
Dr. Ba is a member of the Editorial Board of the Chinese Journal of Cancer and formerly served on the Membership Committee of the International Union against Cancer (Geneva). She also belongs to BayHelix, an invitation-only organization of leaders of Chinese origin involved globally in life sciences and health.
She was recognized in 2017 by the Chinese Medical Doctor Association for her outstanding contributions to international cooperation. She was named one of the "Top 300 Women Leaders in Global Health" in 2015 by the Graduate Institute of International and Development Studies' Global Health Programme. She was awarded the 2014 Public Service Award from the Chinese Biopharmaceutical Association–USA for her long-term devotion and distinguished service to the global biopharmaceutical community. In 2011, she was selected to receive the CRS WOMEN IN SCIENCES award.
Dr. Ba received her B.S. in radiochemistry from Peking University and her Ph.D. in chemistry from the University of Pennsylvania.
Kelvin Lee – Director of NIIMBL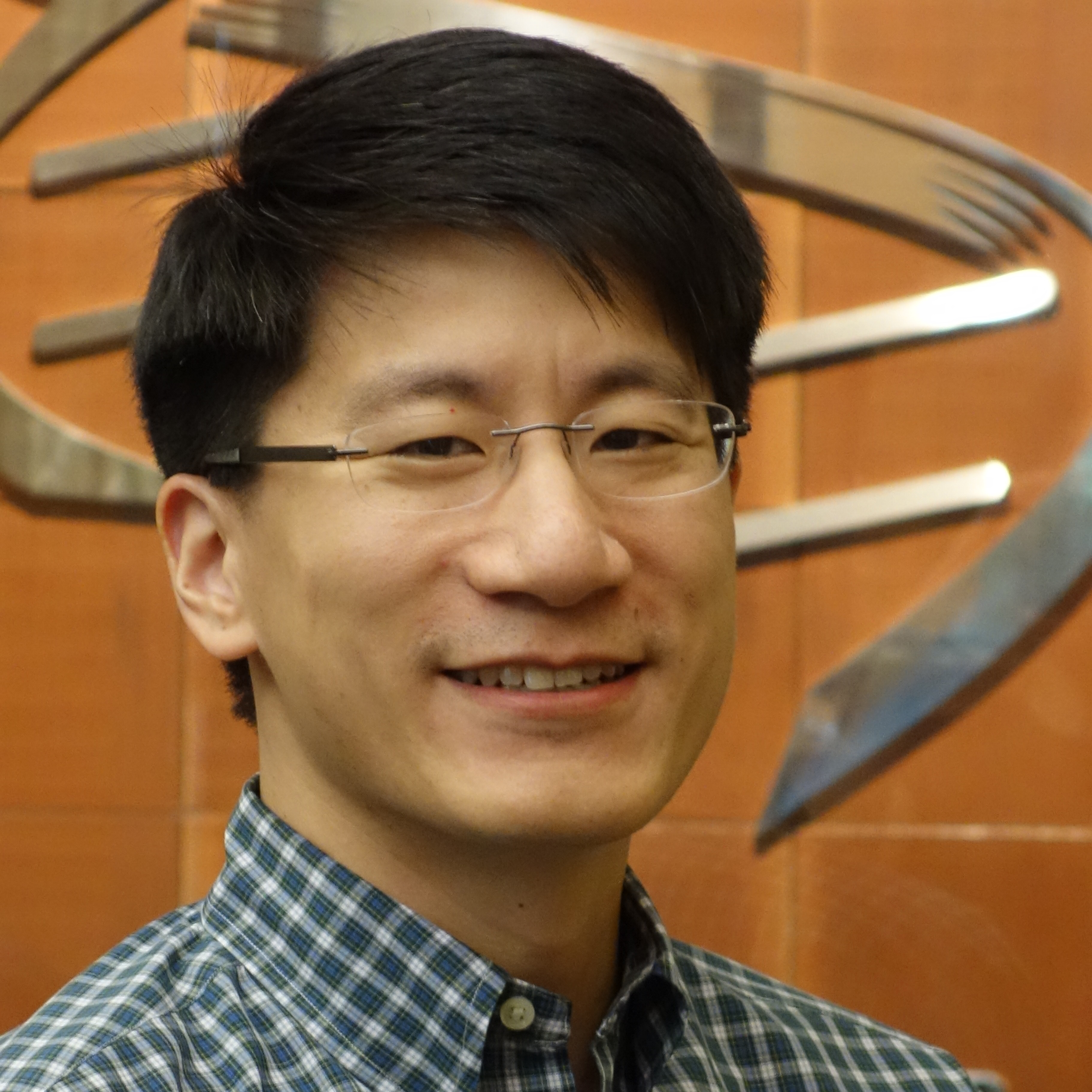 Kelvin H. Lee is Director of the Manufacturing USA National Institute for Innovation in Manufacturing Biopharmaceuticals (NIIMBL). He is the Gore Professor of Chemical and Biomolecular Engineering at the University of Delaware. He previously served as Director of the Delaware Biotechnology Institute.
Dr. Lee received his BSE in Chemical Engineering from Princeton and Ph.D. in Chemical Engineering from Caltech. He spent several years in the Biotechnology Institute at the ETH in Zurich, Switzerland, and completed a postdoc in Caltech's Biology Division. Prior to his current appointment, he was on the faculty at Cornell University where he held the titles of Samuel C. and Nancy M. Fleming Chair Professor, Professor in the School of Chemical and Biomolecular Engineering, Director of the Cornell Institute for Biotechnology, and Director of the New York State Center for Life Science Enterprise. He developed the first biochemical test for antemortem diagnosis of Creutzfeldt-Jakob disease and other prion diseases, which is widely used in the clinical diagnosis of CJD around the world.
As the Director of NIIMBL, Dr. Lee is viewed as the national leader in industry, academic, government issues around biopharmaceutical manufacturing. His illustrious research career spans over three decades and has resulted in over 130 peer-reviewed research manuscripts. His current research group at the University of Delaware instigates numerous biological problems by working at the molecular scale and is best known for their technology development in the area of proteomics. The Lee group has collaborated with corporate partners, clinicians, and academics worldwide on numerous projects.
Dr. Yunato Wu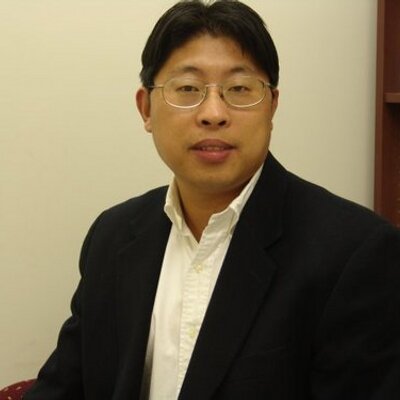 Dr. Yuntao Wu is a professor at NCBID, George Mason University, Manassas, Virginia, USA. He has been studying viruses for over 30 years, and for the past 20 years, he has been primarily focused on studying HIV infection of blood CD4 T cells and macrophages.
Dr. Wu received his Ph.D. in Molecular Virology from Queen's University, Kingston, Ontario, Canada, and completed his postdoctoral training at NIH, studying HIV-1 pre-integration transcription in blood resting CD4 T cells). Currently, his lab studies chemokine co-receptor signaling, and role of cofilin in HIV infection and pathogenesis, and the mechanisms of PSGL-1 restriction of HIV infectivity.
He is also the Editor-in-chief of the prestigious journal Current HIV Research and serves in an editorial capacity for other journals, including Virological Sinica, PLoS One, Retrovirology, Frontier of Virology, Journal of HIV/AIDS Research & Therapy.
Justin Yang
Justin Yang is the new Director of the DRIVe Catalyst Office, for which he has served in an acting role since 2018. Justin will be charged with leading a great team of restless innovators focusing on expanding the impact of the Accelerator Network, BARDA Ventures program, and accelerating commercialization of technologies for DRIVe and other BARDA programs.
Justin joined BARDA in 2016, working as the BARDA budget officer and innovation project officer within the Office of the Director (OD). Since his time at BARDA, he has worked on projects across many divisions, including IEIDD and CBRN. In 2018, he was one of the first members working in DRIVe to assist with the division's formation.
Before joining BARDA, Justin has worked both within Government (Department of Defense contractor) supporting clinical trials and research in infectious disease (Influenza, HIV, and STI) and in the private sector for Advanced Bioscience Laboratories, Inc., a subsidiary of Institute Merieux as a co-investigator on the NIAID Division of AIDS Master Contract for vaccine development and the NIAID DMID master contract for manufacturing of biologics. Justin started his career as a stockbroker for TD Ameritrade (public securities and equity side) prior to switching to the biomedical research field.
About the Author
Latest Posts
Nivedita recently received her Ph.D. from the University of Maryland, Baltimore in biochemistry and molecular biology and an MS in law (patent law). She is passionate about science writing and communication, and is actively involved with the Maryland biotech scene through her work with Women in Bio- Capital Region , AWIS (Baltimore Chapter) and BioBuzz.