Eight Innovative, Virginia Life Science Startups to Know
At BioBuzz, we're dedicated to bringing you interesting and important stories that emerge from the thriving life sciences ecosystem that is the BioHealth Capital Region (BHCR).
The heart of the BHCR biohealth cluster is Maryland, with its vast network of government research agencies, the strong university system, and a deep network of established, emerging, and startup life science companies across a wide range of fields, including cell and gene therapy, advanced biomanufacturing, phage therapy, medical devices and more traditional biotech and pharma organizations. That's not even to mention the remarkable efforts of myriad Maryland vaccine companies to develop the first approved, safe, and efficacious SARS-CoV-2 vaccine.
Maryland is certainly the most mature market within the wider BHCR, and the one we tend to cover the most, especially recently, but it isn't the only growing and thriving BHCR sector.
In addition to exciting developments in Washington, DC, Charlottesville, Virginia is quietly emerging as an exciting hub for life science companies and promising startups that have spun out of the University of Virginia (UVA). UVA and CVilleBioHub, which was founded in 2016 by biotech industry leaders to support the growing biohealth ecosystem in and around Charlottesville, Virginia, have been catalysts for growth in what they call the CVille ecosystem. CVilleBioHub's mission is to double the size of the biohealth cluster it serves by 2030 through strong engagement, deft resourcing, valuable programming, and grassroots advocacy.
It seems the collaboration between UVA and CVilleBioHub is working. There are a host of exciting, innovative startup companies that call Charlottesville home. We're excited to highlight these nine innovative Charlottesville, Virginia startup companies and look forward to telling their stories well into the future.
Location
Charlottesville, Virginia
Founders/Leadership
Scott Magargee, CEO
Dr. Xue Feng, Chief Technology Officer
Recent Funding
N/A
Stage
Market
Overview
Springbok Analytics' AI-powered solutions provide the most accurate, rapid, and comprehensive insight and analysis of the human musculoskeletal system available in the world, replacing current outdated and inferior methods. Springbok's first-to-market solutions have a wide range of applications, including injury prevention, injury recovery and rehabilitation, performance optimization, and the treatment of musculoskeletal conditions.
Technology
The company's advanced imaging technology identifies and measures every individual muscle and is designed to inform scientists, physical therapists, athletic trainers and physicians with data to evaluate muscle function as it relates to performance and injury recovery.
Springbok uses MRI technology to build 3-D renderings of every muscle in the legs of an athlete. The company's software compares the size of each muscle with the average for their overall body size while leveraging artificial intelligence and machine learning. Muscles that are smaller than average appear as red, average-sized muscles show up as yellow, and muscles that are larger than normal appear as blue. Springbok technology and the process can help trainers spot muscle weakness and atrophy sometimes missed by traditional approaches to injury management.
Overview
Scanoptix is a Charlottesville based startup company engaged in the automation of ophthalmic diagnostic imaging workflows.
Technology
The company is working to create a wireless, digital, and in real-time solution for optometry and ophthalmology practices that will not only improve patient care, but also provide doctors with improved practice efficiencies in clinical workflow, time savings, cost savings, and billing, and bring wireless telemedicine capabilities to every eye clinic exam lane.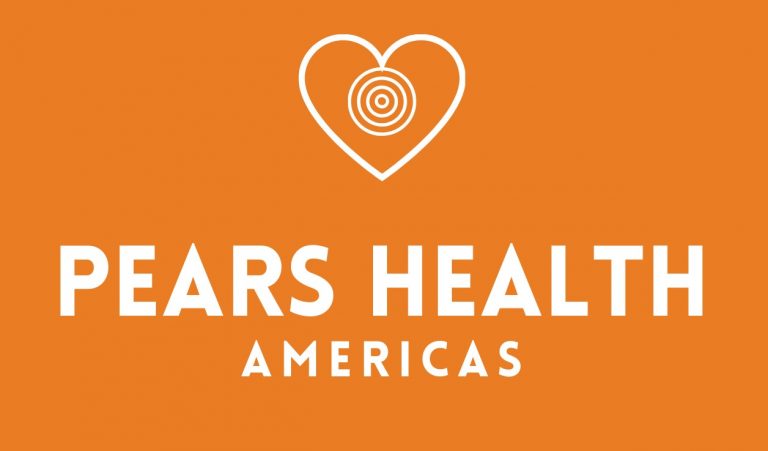 | | |
| --- | --- |
| Location | Charlottesville, Virginia |
| Founders/Leadership | Peter J. McFarren, CEO |
| Recent Funding | N/A |
| Stage | Market in Europe/Development U.S. |
Overview
Pears Health Americas is owned by Pears Health Cyber (PHC) of the Czech Republic and Global eHealth Solution (GEH) of Virginia. The company is headquartered in Charlottesville, home of the University of Virginia.
Technology
PHC developed Thermeeno and is currently marketing and distributing this critical device throughout Europe. The company is working towards approval in the United States. Thermeeno, a smart wireless easy-to-use continuous body temperature sensor with mobile applications suitable for families, hospitals, care homes, remote clinics, businesses, and professional healthcare workers.
Overview
Spun out of the University of Pittsburgh and the University of Virginia, KeViRx, Inc. is an early-stage drug discovery company that focuses on the development of novel anticancer small molecules. The company's mission is to advance new anticancer therapeutics to clinical testing and to discover safer and more effective drugs that enable people to live longer and to live well.
Technology
KeViRx is advancing KVR-053 targeted drug discovery programs in ovarian, colorectal, and breast cancers. The company's current lead candidate, KVR053, is an allosteric PTP4A3 phosphatase small molecule inhibitor that has potent activity in cell-based models of ovarian cancer. KVR053 also displays anti-tumor activity in vivo models of ovarian cancer.
Overview
ZielBio is an early-stage biotechnology company that identifies novel high-value disease targets and develops therapeutic interventions to improve patient outcomes.
Technology
The company's proprietary drug discovery platform Zielfind™ combines the power of functional, high throughput screening with large content data analytics to identify high-value targets. ZielBio has a promising pipeline of therapies and targets, including lead compound ZB131, a proprietary humanized monoclonal antibody against cell surface plectin (CSP), a cancer target identified through Zielfind™.
Overview
AMPEL BioSolutions is a precision medicine company. Current customers are Pharma to accelerate trial success by enrolling patients into trials that express drug target/pathway. Funding will scale and commercialize LuGENE® for the decision support markets (MD/patient and payors). AMPEL's markets are Patient/Physician, Payer, and Pharma.
Technology
AMPEL has developed a clinical genomic test in the Immunology space to predict flares and the correct drug for a patient based on machine learning of gene expression. The company's proof-of-concept was lupus and it is expanding into other autoimmune/inflammatory diseases. AMPEL has also developed Covgene™, a novel prognostic technology that can predict the severity of illness in COVID-19 patients and that can help identify treatments.
| | |
| --- | --- |
| Location | Charlottesville, Virginia |
| Founders/Leadership | Kevin Combs, CEO |
| Recent Funding | The company raised a convertible debt round in the spring of 2020, led by Charlottesville Angel Network, Mountain State Capital, and 3 family offices. |
| Stage | Market with 5 current 510k wound care products. Development with new peptide-based wound healing products stemming from the recent completion of work by our research partner (AgResearch of NZ) and Orphan device submission being led by NDAPartners. |
Overview
Founded in 2020, Molecular Biologicals Inc is a biotechnology company that provides prescription-only keratin products for dermatological, regenerative, and wound care markets worldwide.
Technology
The company has an exciting commercial platform of keratin-based products stemming from 20+ years of research and development. Keragel® is a keratin-rich hydrogel which comes in a tube format, leading to significant differentiation vs any other products in this wound treatment category. Keragel® is rich in keratin proteins and associated peptides that deliver Replicine™ Functional Keratin® to the wound while maintaining a moisture-rich environment. Keramatrix® is an absorbable matrix rich in keratin protein and peptides that deliver Replicine™ Functional Keratin® as it dissolves into the wound. Due to the unique biological function of keratin protein, Keramatrix® delivers a level of performance typically associated with high-cost biological dressings, at a much lower cost and much more convenient format. KeragelT® is a keratin enriched gel, also in a tube format, that can be used in the regular management of acute and chronic wounds of people caused by conditions such as epidermolysis bullosa. KeragelT® is a low viscosity gel designed to be easy to apply to delicate skin.
Overview
Before Aperiomics, detecting the pathogens that cause infection was a hit-and-miss process that left patients and clinicians frustrated. Too often, people were sick for months or years before their clinicians could make accurate diagnoses and begin the healing process. This was highly challenging for medical professionals and heartbreaking for patients and their families. Using deep metagenomic sequencing and advanced bioinformatics, Aperiomics identifies every known microorganism in each sample tested. This platform technology will disrupt healthcare and improve the human condition.
Technology
Aperiomics harnesses years of cutting-edge research—developed within George Washington University's Computational Biology Institute and supported by the National Science Foundation—to bring you the new gold standard in microbial testing and bioinformatics. Aperiomics uses a technology called deep metagenomic sequencing to create a genetic fingerprint of every known microorganism in a given sample. After the company cleans up the data it runs the remaining sequences through Xplore-ID℠, its industry-leading metagenomic algorithm, and against Xplore-DB℠, one of the largest, most complete microbial databases.
If you're a VA startup and we missed you on this list, we'd enjoy adding your story! Please contact adam(at)biobuzz(dot)io with your company details.
About the Author
Latest Posts
Over the past 11  years, Chris has grown BioBuzz into a respected brand that is recognized for its community building, networking events and news stories about the local biotech industry. In addition, he runs a Recruiting and Marketing Agency that helps companies attract top talent through a blended model that combines employer branding and marketing services together with a high powered recruiting solution.