5 People in the BioHealth Capital Region You Should Know In 2021
2020 brought about a lot of growth across the BioHealth Capital Region (BHCR) as dozens of organizations responded with urgency to address the COVID-19 pandemic. With 20% of the world's vaccine leaders residing in the region, the BHCR has played a critical role in the pandemic response. In Maryland, nearly $8 Billion in federal, private, and foundational funding has been invested in life sciences companies for coronavirus vaccine research and other immunotherapeutic developments.
The past year has seen several new leaders step into roles that will impact our biotech ecosystem's growth and direction. Just as we highlighted 2020's new leaders in the BHCR, we want to recognize the people in the Biohealth Capital Region that you should know in 2021
These new leaders are sure to help the many companies across our region raise capital, establish their growth plans, attract new talent, build collaborations, and help attract even more companies to our diverse ecosystem. Diversity is one of Maryland's greatest assets.
So, who are these people you should know in BHCR in 2021?
We've identified five new faces that we believe will play prominent roles that will influence and shape the future of the BHCR.
Ulyana V. Desiderio, Ph.D., Director, BioHealth and Life Sciences at Maryland Department of Commerce
Ulyana Desiderio joined the Department of Commerce in April 2020 as Director of BioHealth and Life Sciences. She leads efforts that support Maryland's life sciences community's growth, including job creation, capital investment, and new business formation. In 2020 she jumped right in and joined the BioHealth Capital Region Planning Committee, held virtually last October.
Before joining Commerce, Desiderio served as Chief Scientific Officer for the American Society of Hematology, the largest international medical association dedicated to blood diseases. Ulyana holds B.S. degrees in Biological Sciences and Chemistry from Drexel University and a Ph.D. in Biochemistry from the Johns Hopkins University Bloomberg School of Public Health.
She loves her role as a public servant for the state's life science industry and is committed to ensuring that companies thrive and prosper in Maryland. Desiderio shares that "there is so much innovation to keep up with. It makes my work in business attraction easy – the "Why Maryland" story practically tells itself – and I don't get tired of telling it." Maryland biotech companies can be assured that they have a staunch advocate at the Department of Commerce who is ready to help them succeed and get their innovative and life-saving products to market.
Troy A. LeMaile-Stovall, CEO and Executive Director, TEDCO (Maryland Technology Development Corporation)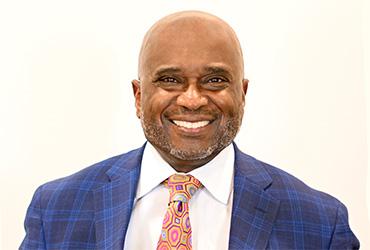 In September 2020, TEDCO, Maryland's economic engine for technology companies, appointed Troy LeMaile-Stovall as Chief Executive Officer and Executive Director. Troy has over 25 years of experience in investment management, higher education, telecommunications, information/communication technology, management consulting, and non-profit leadership/management.
Troy took over leadership at TEDCO following Interim CEO and Executive Director Linda Singh, who led the organization during the search. When asked about his long-term vision for TEDCO, LeMaille-Stovall said, "the long-term vision is no different than what it is today with one-word change. The change is to move from economic development to economic empowerment." If you've watched the new TEDCO Talks interview series, you may have heard part of LeMaile-Stovall's strategy to get there is by creating an ecosystem where "the degrees of separation between any two people, and any two organizations has been minimized."
TEDCO plays a crucial role as Maryland's innovation intermediary and provides commercialization and early-stage funding through a series of funding vehicles aligned to invest in the State's various innovation assets, including Stem Cell Research, University technology, economically disadvantaged entrepreneurs, rural entrepreneurs, and federal tech transfer. LeMaille-Stovall will no doubt play an important role in Maryland's ecosystem reaching its greatest potential.
Joe Sanchez, Ph.D., MBA, Director, R&D Science Engagement, AstraZeneca
Joe took over as Director, R&D Science Engagement in August of 2020 after five years with the company. He first joined AstraZeneca in November 2015 as a Learning & Talent Development Business Partner supporting their commercial biomanufacturing site in Frederick, MD. There, he led the strategic business unit through the successful global regulatory defense to support (3) commercial product launches and multiple clinical entities.
In his new role, Joe is leading AZ's efforts to build new partnerships and is spearheading their Science, Technology, Engineering, and Mathematics (STEM) workforce development programming across the U.S. Sanchez will be a highly visible driving force behind greater ecosystem cooperation and more robust workforce development programming. Increasing regional engagement among industry, government, and academia, as well as delivering enhanced STEM programming across Maryland, Virginia, and Washington, DC, are critical components to furthering the region's biohealth cluster strategy and elevating the BHCR brand.
Dr. Anne Khademian – Executive Director, The Universities at Shady Grove, and Associate Vice Chancellor for Academic Affairs, University System of Maryland
Dr. Anne Khademian, a Presidential Fellow and professor at Virginia Tech, has been appointed executive director of the Universities at Shady Grove (USG) in September 2020. The University System of Maryland (USM) regional higher education center offering undergraduate and graduate degree programs from nine USM institutions at its campus in Rockville, Md.
With more than 20 years in higher education, Khademian is a nationally recognized scholar and author in inclusive leadership and organizational change. Khademian is a fellow and member of the Board of Directors of the National Academy of Public Administration, an independent, nonprofit, and nonpartisan organization established by Congress to help government leaders build more effective, efficient, accountable, and transparent organizations.
With programs such as UMBC's TLST (2020 BioBuzz Workforce Champion Award Winner), which is designed with industry input that produces undergraduates with a workforce ready degree, and other biotech workforce development initiatives, Dr. Khademian and USG will play a vital role in the growth of our current and future workforce.
Brad Stewart, Senior Vice President, Business Development, Montgomery County Economic Development Corporation (MCEDC)
Just over a year ago, Brad Stewart joined MCEDC as their Senior Vice President, Business Development, following his role as CEO of Immunology Partners (IPI). Before IPI, Brad was CEO of Cylex. Using his years of experience as a serial entrepreneur, Brad heads up a team of economic development specialists focused on growing biohealth companies and other industries from technology to hospitality in Montgomery County (MoCo).
MoCo is the epicenter of the BioHealth Capital Region's global biotech and life science cluster and home to 300+ Bio companies and 40,000 Biotech workers. MoCo is located within MD's 8th Congressional district, where STEM workers are triple the national median. The district also leads the nation in the proportion of science and engineering jobs to total workforce.
In Stewart's role, he will continue to grow MoCo's biotech ecosystem and attract more companies like On-Demand Pharmaceuticals, which recently selected Montgomery County, Maryland for its new GMP manufacturing, research, development, and headquarters facility. Stewart also chairs Maryland Life Sciences (MD Bio) and is the Vice-Chair of the Maryland Tech Council, where he can impact biotech and tech companies across the State. 

Learn more about the scientists, leaders, and innovators who make up the BioHealth Capital Region by exploring our site's People section.